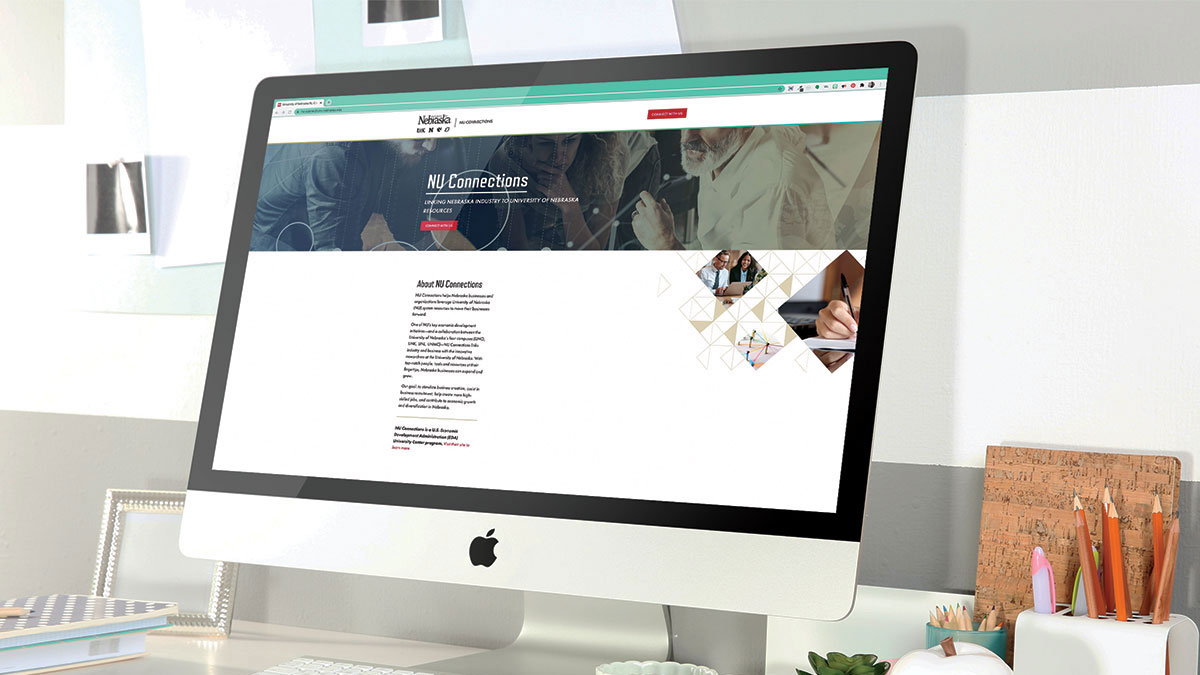 NU Connections, a program of Nebraska Business Development Center (NBDC) at the University of Nebraska at Omaha (UNO) is proud to announce the launch of its newly redesigned website at https://nu-connections.nebraska.edu/. The new site features a streamlined, modern design, improved functionality, and easy access to essential information to help business organizations leverage university resources.
NU Connections is a U.S. Economic Development Administration (EDA) University Center. Originally NU Connections hosted a landing page on the NBDC website. The new comprehensive website will be hosted on the nebraska.edu domain since the program comprises of all four Nebraska-system colleges: University of Nebraska at Omaha, University of Nebraska-Lincoln, University of Nebraska at Kearney and University of Nebraska Medical Center. By moving to the new domain, all four campuses can be represented equally.
"We are delighted to introduce the new NU Connections website that presents our services in a more robust way," said Catherine Lang, NBDC State Director. "Now hosted by the University of Nebraska system, the website features a new, more vibrant format that highlights the array of unique facilities, laboratories and faculty assets in one place."
NU Connections' new website will be updated on a regular basis with news, stories, essential client information, and events. Visitors are encouraged to explore the website and if needing university resources, to submit the Connect With Us form: https://nu-connections.nebraska.edu/connect-with-us.