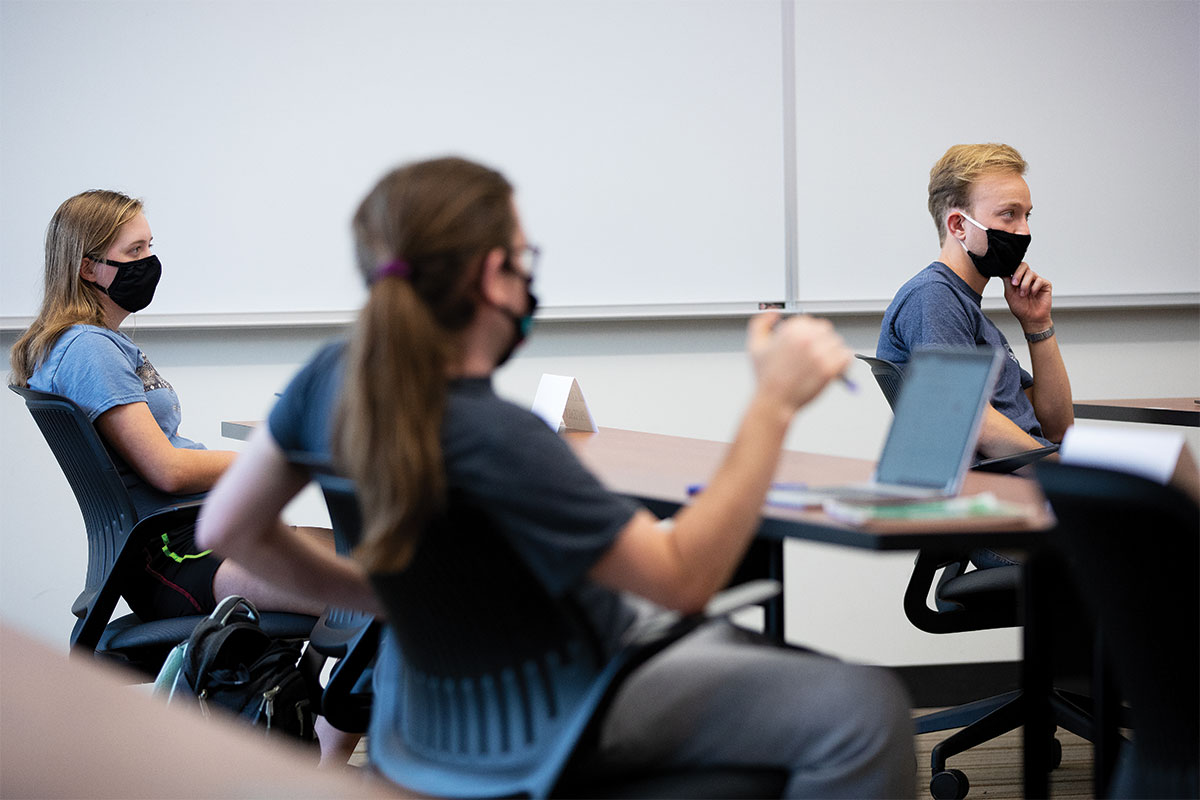 Omaha, Nebraska – The non-profit Dream it, Do it! Greater Omaha Area organization – which promotes the variety and availability of career opportunities in the manufacturing industry to area K-12 students, teachers, administrators and youth-focused non-profits – gained insight into its marketing, messaging, revenue models and partnerships thanks to capstone consulting projects completed by graduating MBA students from the UNO College of Business Administration (CBA).
Dream it, Do it! Greater Omaha Area volunteer Director John Fonda, CEO of the John Day Company in Omaha, says the project resulted from a conversation with Nebraska Business Development Center (NBDC) State Director Catherine Lang. Fonda and Lang discussed Dream it, Do it's efforts to deliver its message to a wider audience.
Fonda says Lang offered details regarding NU Connections, a program that unites the University of Nebraska system to promote the university programs, services and resources that Nebraska businesses can utilize to grow and diversify. NU Connections is administered by the NBDC with all four university campuses participating in program leadership and development.
Lang suggested tapping the resources of the NU Connections initiative and utilizing MBA students as consultants during their MBA Project Focused capstone course.
Led by Lynn K. Harland, Ph.D., CBA associate dean and professor of management, along with Anne Herman, Ph.D., an instructor of marketing and entrepreneurship at UNO, the students spent the five-week summer capstone course conducting research and then providing recommendations for Dream it, Do it! Greater Omaha Area on how it could increase awareness of the many manufacturing career opportunities.
"We were hoping the students would look at our organization with open eyes and either validate our thinking, or send us in a different direction," Fonda says. "Their ultimate presentations were spot on. It was great for me because they didn't tell me anything I didn't already know, but worked to reinforce what I needed to know."
Dream it, Do it! Greater Omaha Area develops programs and creates experiences for students and parents to identify education paths and skills, such as engineering and robotics, that lead to rewarding careers in the manufacturing industry.
The MBA students worked individually or with a partner to tackle 14 unique topics. Projects varied from looking into the value Dream it, Do it! provides to business members, benchmarking effective strategies used by other high performing career exploration programs, and developing revenue model options.
Other projects evaluated the organization's potential synergy with various workforce initiatives, identifying future non-profit partners, and pinpointing areas where Dream it, Do it! could better support teachers, school counselors and afterschool programs in their efforts to educate students on careers in the industry.
Based on the students' research, some of the recommendations included:
Enhancing the value of the program to all stakeholders by defining member roles and responsibilities.
Achieving synergy by focusing on information-sharing and designing collaborative events and initiatives with business partners.
Seeking to further engage and educate teachers, school counselors and students regarding career opportunities in the industry by offering worksite visits, job shadowing, and inviting speakers from the manufacturing industry.
Creating a dynamic and extensive Dream it, Do it! Greater Omaha Area website that focuses its content for specific age groups, using blogs, videos, social media and interactive experiences.
Effectively educating youth and parents on the positive outcomes associated with careers in manufacturing
Harland says that because the projects were interrelated, students enjoyed significant opportunities for collaboration. "I was really pleased with how hard they worked and how well they worked together," she says.
Fonda says he felt the students were "engaged with passion and interest. They provided validation and clarity, and that gave us the building blocks to figure out where we need to go."
Harland continued the work with Dream it, Do it! in the fall semester with undergraduate students. "This course is a win/win learning experience that benefits the students and the non-profit organizations they serve," she says.